Comedy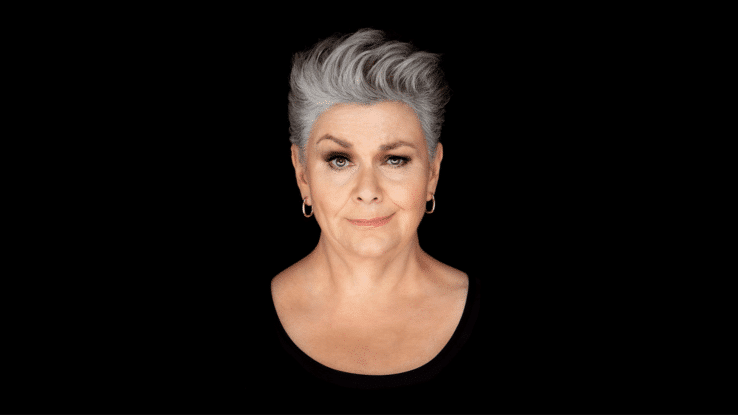 Guide
Dawn French is a Huge Twat – Everything you need to know!
Dawn French, the Queen of British comedy, returns to the stage with her one-woman stand-up show 'Dawn French is a Huge Twat' playing across Australia in April and May 2024. These mark Dawn French's first Australian shows since her 38 sold out shows in 2016.
"This show is so named because unfortunately, it's horribly accurate," French said, "There have been far too many times I have made stupid mistakes or misunderstood something vital or jumped the gun in a spectacular display of twattery. I thought I might tell some of these buttock clenching embarrassing stories to give Australian audiences a peek behind the scenes of my work life…Roll up! Book early to see the telly vicar lady be a total twat on-stage, live-in front of your very eyes. And ears."
Dawn French 2024 New Zealand Dates
Tickets go on sale to the general public on Thursday 12 October @ 11am (local time)
Wondering how to get tickets? Here's everything you need to know!
Recommended Ticket Tips:
• Ticketholders need a My Ticketmaster account to access
Dawn French
tickets.
Sign up or sign in here.
• Only purchase through Ticketmaster to guarantee you have a valid ticket for entry on event day.
• Take an extra five minutes to carefully read through this page in detail to best prepare for the ticket on sale.
We know you are counting down the days to get your tickets with us, but before purchasing your tickets you might have some questions – that's why we've put this handy guide together with everything you need to know.
When do tickets for Dawn French go on sale?
Live Nation & Ticketmaster Presales
Tuesday 10th October @ 11am – Thursday 12th October @ 10am (local time)
General Public Onsale
Thursday 12th October @ 11 am (local time)
Dawn French 2024 Ticket Tips
How do I purchase Accessible Seating tickets for Dawn French?
Accessible tickets (including Companion Cards) can be purchased by calling our Customer Service team on the Accessible Bookings line Monday – Sunday 9am – 5pm NZDT: 09 970 9711. This phone number is reserved for patrons with accessibility requirements and companion cardholders and cannot process any other ticketing requests.
Want to ensure you're in the most in demand areas of the venue?
A small portion of tickets will be allocated to In Demand Tickets which are tickets to Dawn French in some of the most sought-after areas of each venue. Please Note – Ticket prices may fluctuate based on demand.
In Demand tickets are made available by artists and event organisers through Ticketmaster. They give fans fair and safe access to the most sought-after areas in the venue at market-driven prices (adjusting prices according to supply and demand). In Demand tickets are ticket-only purchases, and prices are subject to change at any time.
Want a memento? Grab a collector ticket.
If you're looking for a small piece of memorabilia to remember your Dawn French experience by, look no further than a limited-edition Collector Ticket. Collector Tickets are only made available for selected events and can be purchased through the normal purchase process – be sure to select a "Collector Ticket" ticket type when choosing your tickets. They incur a $15 surcharge.
Collector tickets can only be delivered to fans via mail. Collector Tickets are not available to those without a valid New Zealand address. You must provide a New Zealand postal address to receive Collector Tickets.
Get to know Ticketmaster's Smart Queue
We expect that tickets to Dawn French will be in high demand, and to make the process fair for everyone you may be placed in a queue.
You will be assigned a random place in the queue once the Presale starts. Your place in the queue is not based on what time you entered the Waiting Room. We suggest entering the Waiting Room 15-30 minutes prior to the start of the Presale.
Once you get your spot in the queue, please do not refresh your browser as you will be pushed to the end of the line.
We will get you through the queue as quickly as possible, so please sit tight.
Get to know Ticket Transfer so everyone has their own ticket
1. Open the Ticketmaster App
2. Tap on my events and select the event you want to Ticket Transfer
3. Tap 'Transfer' below the ticket you want to share (please note: you may have to wait a moment for the 'Transfer' button to load)
4. On the 'Select Tickets To Transfer' page, confirm the ticket you want to share (please note – you must Transfer each ticket individually)
5. Tap the 'Transfer To' button. Tap 'Manually Enter A Recipient' & enter your friend's 'First Name', 'Last Name', and 'Email Address or Mobile Number'
6. Tap 'Transfer Ticket'. The ticket in your account will now say "Sent". You can cancel or recall the Ticket Transfer at any time.
7. Your friend receives an email, asking them to accept the transferred tickets, and they can either login or create a new Ticketmaster account to accept.
8. The tickets are now ready to go in your friend's Ticketmaster account and marked as 'Transferred' in your account
Find out more about Ticket Transfer – including how to accept and open a transferred ticket here. 
Log into your Ticketmaster account and update your password if needed!
Get in early and ensure all your MyTicketmaster account details are up to date – from your password to your card details and your phone number.
Ticketmaster will regularly ask you to update your password to ensure the security of your account – you don't want to get stuck having to change your password while the ticket timer is counting down during onsale as you can risk losing the incredible tickets you have secured.
Instead, now that you know you want to purchase tickets, log into your account and update your password today to ensure you are ready to nab those tickets.
Hints and tips for improving your chances of getting Dawn French tickets
Make sure you have a My Ticketmaster account
Get the basics covered before tickets go on sale by logging in and checking your Ticketmaster account ahead of time. If you don't have a Ticketmaster Account then make sure you sign up in advance – Ticketmaster.co.nz
Sign into your My Ticketmaster account ahead of time
Remember to triple check your passwords, account information, and billing information are all filled in correctly in advance, that way you're not facing any last-minute account updates when trying to process your order.
Keep your options open with 'Best Available'
Save time by searching "Best Available," which scans all sections fast – it's quicker than searching sections one at a time.
Keep an eye on the clock
There will be a time limit applied to all transactions as you are progressed through the ticket purchasing stages. Remember to keep an eye on the timer on your screen and move through the processing pages as quickly as possible (this is even easier when you've completed the account set-up stage we mentioned above).
Don't refresh your screen
Stick to one window while you're in the Waiting Room and when you're being pushed through the Smart Queue and always resist the urge to refresh.
Hitting the refresh button means you'll lose your place in the queue and, as frustrating as it can get, patience is the only way to win this game. Ticketmaster is equipped with sophisticated systems that are designed to manage and process ticket purchases as quickly as possible. The queuing system that appears on your screen will place you at the front of the line as soon as possible.
Remember: there are a lot of fans
We're expecting this to be a very popular event. When a popular event goes on sale there are hundreds, and sometimes thousands, of customers all attempting to purchase tickets at the same time. Tickets are sold as long as seats are available, and when an act is this popular, sometimes they go very quickly.
Be sure to follow the above tips to ensure you have the best chance of snapping up some tickets.
Dawn French will bring her one-woman stand-up show 'Dawn French is a Huge Twat' to New Zealand in May 2024. Tickets are on sale via Ticketmaster.co.nz